breazyTrack - digital asthma helper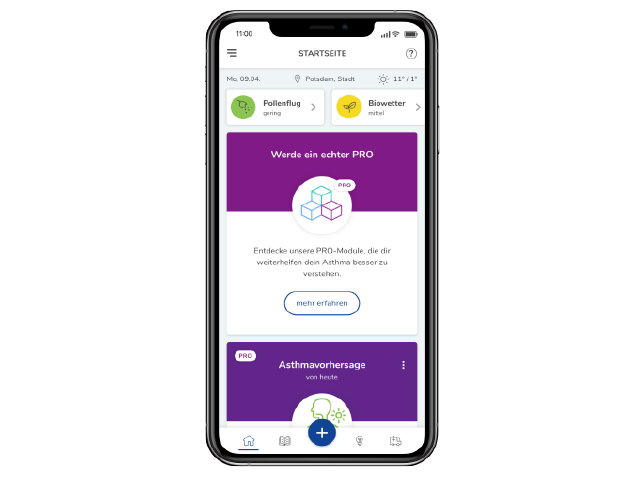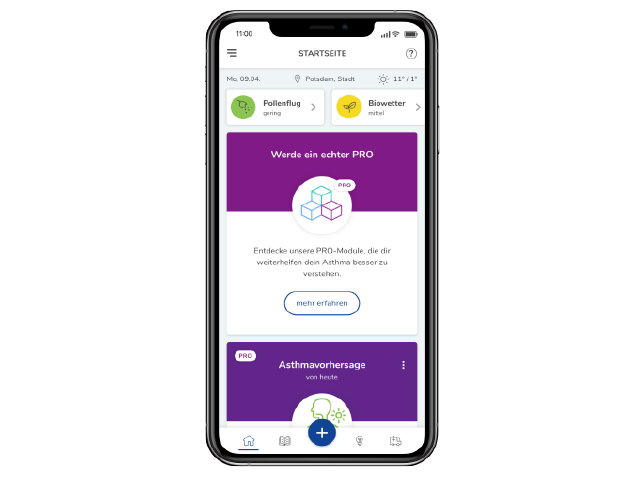 Breathing is a complex process. When we breathe, air flows through our nose, mouth and throat and further into the bronchia. In this way, the air we breathe is freed from all kinds of dirt and dust particles, moistened and warmed. In bronchial asthma, breathing is sometimes considerably more difficult, which presents new challenges for those affected every day. The founders of breazy-health have therefore developed a digital asthma helper for the pocket. The smartphone app breazyTrack provides a daily updated overview of irritants (e. g. particulate matter, pollen load, ozone or nitrogen dioxide) which are present in the ambient air and can trigger asthmatic symptoms. It also helps to take medication regularly or to document the symptoms.
Due to the ERDF funding, the mobile app breazyTrack could be further developed and the product portfolio expanded.
For further information, visit breazy-health.com